Waterproof Flooring in Baytown, TX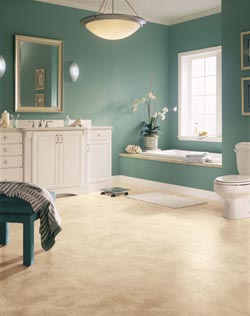 More and more of our customers are demanding waterproof flooring in Baytown, TX. They want flooring types that stand up to the threat of water and remain beautiful. It's possible to find water-resistant flooring that is as appealing as it is durable. At Hall's Carpet Haus, we can show you a wide range of different types of flooring that have one thing in common -- water resistance.
The sales and design professionals in our well-organized showroom are more than happy to talk to you about the water-resistant brands, types, and qualities of flooring we carry. Come into our store with your questions. You may be surprised by how many different types of flooring resist water. These include:
Flooring That Withstands Water
Water can do a great deal of damage to flooring. However, water is not something we can avoid in our homes. This is why we offer a variety of options in water-resistant flooring. For instance, vinyl is made to fight off water, as is laminate.
Carpeting can have waterproof qualities built into its fibers. This allows it to keep its pristine look while lasting a long time, despite spills and repeated foot traffic. With some brands, the fibers' outer core keeps water from penetrating deeper. In others, the backing is waterproof, so it doesn't allow H2O to soak through, allowing mold and mildew to grow. We recommend waterproof floors for any room of the house, but most especially -- bathrooms, basements, entryways, kitchens, and laundry rooms.
Prevent Water Damage with the Right Flooring Choices
If you have a finished basement, waterproof basement flooring means you don't have to worry about water damage after heavy rain or flooding. On the upper floors, lightweight waterproof flooring prevents water damage in the event of a leaky roof or high humidity. Visit our showroom to peruse our selection of waterproof floors and discuss your project with a knowledgeable employee.
Contact us today to learn more about the features and benefits of our waterproof floors. We proudly serve customers in Baytown, TX, and the surrounding areas.

Expect more from your floors. Call 281-427-6226